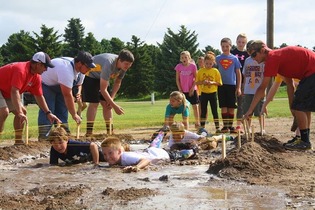 (click on picture to view slideshow!)
On June 4th we had our 3rd Annual Leyton Warrior Challenge! It was another successful day with a lot of fun, dirt, water and smiles. Our fundraiser this year was for the Leyton High School weight room! We raised money to replace the floor and buy new exercise equipment. It was a great success and the coaches and students are very thankful for the improvements!
Thank you for your continued support of the Leyton Warrior Challenge! We are successful because of YOU!
read more